Manage Your Hospice Through Predictive Analytics
Better Information. Better Decisions. Better Results.
Continuous LOS Predictions
Patent pending machine learning technology that designates a predictive length of stay for every patient on census

Easy Interactive Dashboards
A unique dashboard for every open cap year provides multiple visual tools to efficiently highlight areas of concern throughout a hospice organization
Improved Business Decisions
AI technology that monitors your behavior and equips you with real-time data to make informed financial and operational decisions
Provider Specific Dashboard
Predictive, Accurate, Efficient & Secure
Project Medicare Revenue
Through the software's AI engine and real-time integration with your EMR, Hospice Dynamix software designates a predictive length of stay for all admissions and continuously calculates the Medicare Cap liability across your organization.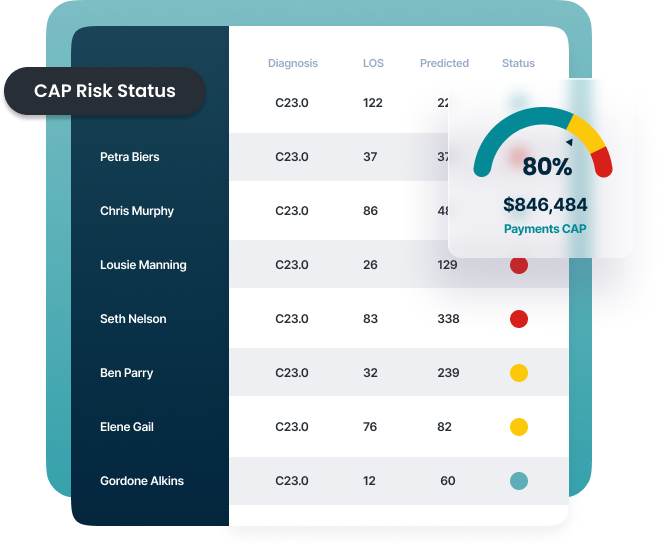 Mitigate Compliance Risk
Utilizing a provider-specific dashboard, you will have the tools and information needed to clearly identify current and future compliance risks so you can feel confident about making risk assessment decisions.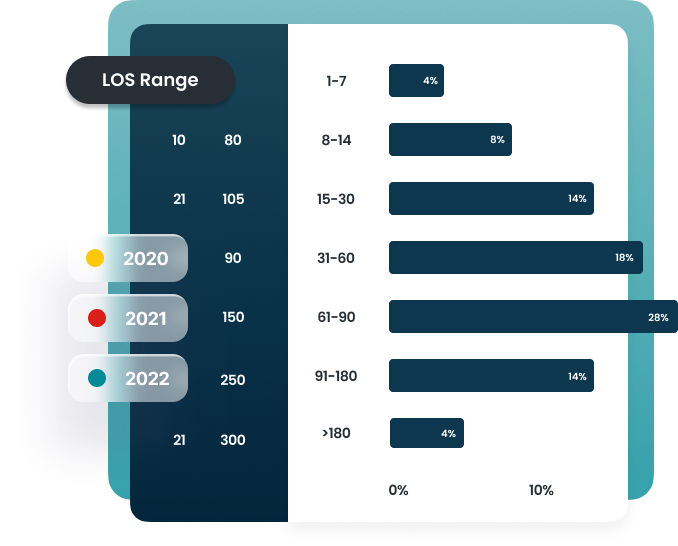 Benchmark Referral Sources
Because Hospice Dynamix associates a Predictive Length of Stay with every referral source, you can quickly identify the depth of your referral network, observe the impact that each referral source category has on the development and sustainability of your census, and proactively assess the quality of admissions from each referral source type, in real-time.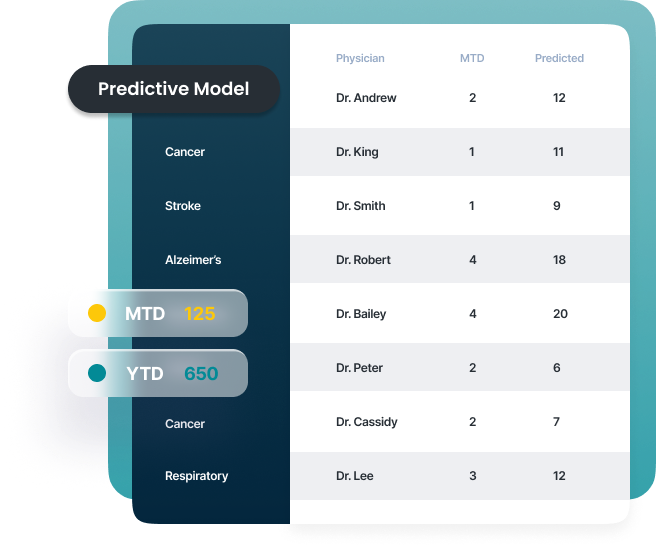 Provider Specific Dashboard
Predictive, Accurate, Efficient & Secure
Dashboard
Who has access to the dashboard?
Hospice Dynamix uses Role-Based permissions. Users will only have access to data approved by administration.
What does the Dashboard show me?
The Dashboard highlights your Cap Projection with easy to use visual guides. It also gives you 4 sets of data cards to assist in Managing Cap as well as the Marketing and Compliance aspects your organization.
What is the Projected Cap Liability forecast period?
Hospice Dynamix uses predictive analytics to forecast the Projected Cap Liability for the end of the current Cap Year.
Implementation
How long is the implementation process?
Depending on EMR, there is a 6-8 week implementation program where users will be assigned an implementation manager to work with administration to ensure a smooth transition.
How do I get started?
Go to the "Contact Us" tab and we will schedule a product demonstration with your team.
Is my EMR compatible?
Hospice Dynamix is compatible with most major EMRs. Implementation times may vary due to EMR changes. For detailed analysis, contact Hospice Dynamix at [email protected].
Technology
Will my patient data be secure?
Hospice Dynamix utilizes SOC2 security measures to ensure that all patient data is secure.
How was the software designed?
The Cap Dynamix software technology is built from a patented core platform developed for identifying operational threats such as fraud, waste and abuse. We have adapted that platform specifically for the Hospice space. It works by deploying two types of Artificial Intelligence. The first being structured, meaning that the algorithm utilized by the AI is looking for trends, patterns, behaviors, relationships and outliers within the text of the EMR. The second being unstructured, meaning that the AI is allowed to learn independently, effectively getting smarter and more efficient with each data update.
Why Saas, Hospice Cap Dynamix?
Automation of manual processes will enhance efficiency and mitigate human error. Allowing Hospice Dynamix to manage the seemingly "moving target" of your Cap Calculation, will allow leaders to focus on those areas that will drive the business forward.
Terminology
What is Predicted Average Length of Stay (PALOS)?
Hospice Dynamix assigns a Predictive Average Length of Stay to finite groups within the software's data collection. Determining the Average PLOS of each Referral Source and Diagnosis type allows for a deeper dive into our admission and referral trends.
What is Predicted Length of Stay (PLOS)?
Every patient admitted is assigned a Predicted Length of Stay within Cap Dynamix. The Patent Pending AI Software continuously compares and analyzes a patient's medical record with similar patient's within the Cap Dynamix system and issues a predicted time on service.
What is the Future Beneficiary Count?
Hospice Dynamix uses historical admission and predicted length of stay data to enhance Cap Projection accuracy by providing a forecasted beneficiary count.