4L Data Intelligence and Hospice Dynamix Partner to Automate and Optimize Hospice Operations
August 01, 2023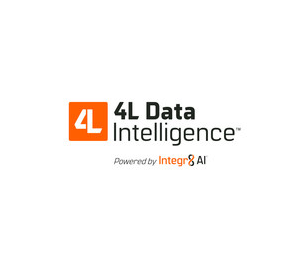 Leveraging AI to provide hospice organizations with continuous, automated predictive analyses of their financial and operational health
SAN RAMON, Calif., Aug. 1, 2023 /PRNewswire/ — 4L Data Intelligence™, a leading provider of patented AI-powered solutions for the healthcare industry, today announced a partnership with Hospice Dynamix, a predictive analytics software platform from Diversified Health Technologies (DHT). This collaboration supports hospice agencies with patent-pending AI technology to forecast Medicare revenue, automate the Medicare cap projection for every open cap year, identify future compliance risks, and maximize census opportunities by enabling continuous and highly accurate predictive lengths of stay.
"4L Data Intelligence's knowledge and expertise gained from the development of Integr8 AI™, enabled us to partner with Hospice Dynamics to develop a sophisticated real-time predictive patent-pending technology for patient length of service that has proven to be highly accurate," said Theja Birur, Chief Technology Officer and Founder, 4L Data Intelligence.
This collaboration includes the seamless integration of 4L Data Intelligence's™ Integr8 AI™-powered platform and real-time EMR data to accurately designate a Predictive Length of Stay (PLOS) for every patient from admission through the end-of-life. The platform's database continuously learns through every patient interaction and documentation within the EMR. Through structured and unstructured machine learning technology, the more data the algorithm obtains, the more intelligent and accurate it becomes.
"Collaborating with 4L Data Intelligence to develop our platform has been a transformative experience, playing a significant role in our early success. Drawing inspiration from their patented core technology platform, we embarked on a journey to create a groundbreaking application tailored specifically for the hospice industry—a product that has never been available until now," said Terry Swatley, Chief Executive Officer, Hospice Dynamix. "By expressing our vision to 4L Data Intelligence, they dedicated their team to developing an extremely user-friendly software, combining visual simplicity with remarkable technical complexity. The result is a cutting-edge solution that has exceeded all expectations, and we are proud to consider them true partners who share our vision for the future."
About Hospice Dynamix 
Founded by former hospice owners and operators, Hospice Dynamix is the first decision intelligence software that designates a Predicted Length of Stay (PLOS) for every patient from admission through the end of life. The Hospice Dynamix mission is to provide innovative, technology-based solutions that inform providers of their financial and operational risks and eliminate inefficient and ineffective methods. Leveraging proprietary real-time, automated predictive analytics, we offer solutions that empower healthcare providers with BETTER information to make BETTER decisions and provide BETTER results. For more information or to schedule a demo, visit hospicedynamix.com
About 4L Data Intelligence
4L Data Intelligence™ is the Integr8 AI™ powered company focused on helping our customers and partners deliver better healthcare, insurance, and government services at a lower cost by improving data, provider, payment, and decision integrity. We are committed to USING THE POWER OF INTEGR8 AI™ TECHNOLOGY FOR GOOD by helping healthcare payers, health systems, governments and insurers deliver better services and care and reduce trillions of dollars in out-of-control costs. We do this by making actionable data accessible in real-time, automating inefficient processes and preventing fraudulent, wasteful, and abusive payments that drive up costs. 4L Data Intelligence is proud to be SOC 2 Type II Certified, HIPPA Compliant, and GDPR Certified. For more information visit 4LData.com.
SOURCE 4L Data Intelligence
Follow our linked-In for more Hospice Dynamix Updates: Hospice Dynamix: Overview | LinkedIn
To see the original article, Click here: 4L Data Intelligence and Hospice Dynamix Partner to Automate and Optimize Hospice Operations (prnewswire.com)